We ship wine bottles of all forms and sizes anywhere in the world. We have a door to door service in more than 100 countries and customs clearance included, Cargo Club Forwarders has the reliability to develop their international activities.
Enjoy our efficient solutions in wine shipment and logistic:
Same packaging for all types of wine bottles.
It's easy to store and easy to assemble.
Packaging complies with aviation rules and respect the environment.
All packaging for shipping wine bottles are supplied folded. They are easy to assemble in a few seconds.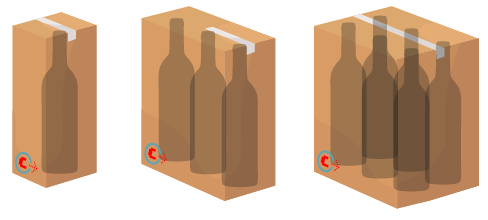 We give the best protection for your unique wine bottles from collection to delivery.
A range of services according to their requirements for shipments made ??from heavier to lighter ones.
We have extensive experience in customs clearance.
Cargo Club Forwarders helps you through the preparation of customs documents that must accompany shipments according to the degree of alcohol of wine composition and end use.
Cargo Club implanted in Spain international transport of wine with home delivery
View news