Services
Roll On - Roll Off (Ro-Ro)
Over the last few years Cargo Club Forwarders has specialized in the shipping of roll on roll off cargo.
Roll on Roll off (RO-RO) is the transport of vehicles or goods that are loaded and unloaded by rolling, by sea or land. This specialized service allows us to minimize handling costs and damage to the goods, in addition to providing a fast and safe service. We also make the best use of the space available inside the vessels. We use the same system for land transport, thus avoiding additional costs in the use of cranes or other means for the reception of these loads both at the loading terminals and at the receiver customer's facilities.
We can transport all types of vehicles and oversized pieces.
PCC – Pure Car Car Carriers: only cars and trucks can be loaded because their spaces are fixed and have a specific height.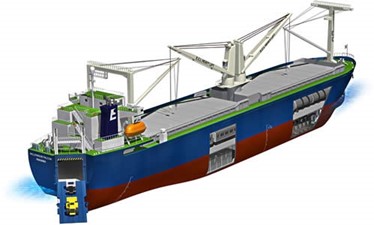 PCTC – Pure Car Truck Carriers: larger capacity, spaces with different heights and with the capacity to be raised to create different heights between them. They allow the loading of all types of rolling stock that can be loaded on board by its own means.

We have services that include multiple equipment options, among which the most outstanding are Assistance Cranes, Car Carriers, Truck Carriers, Low bed trucks with ramp.
For more information, please contact with: